I have a list of must-watch films for the holiday season each year. This list is non-negotiable. If I have to stay up all night after Christmas dinner to cram in the last stragglers, I will do it.
I also have some bonus picks that can be included, but are optional and usually vary year-to-year.
Here are those lists in no particular order. Dabble along, won't you?
A Charlie Brown Christmas
The soundtrack alone is worth the watch! Something about that jazzy Vince Guaraldi Trio just puts me in the perfect spirit.
My Favorite Part
I absolutely love when Linus recites the Christmas story.
And there were in the same country shepherds abiding in the field, keeping watch over their flock by night.

And, lo, the angel of the Lord came upon them, and the glory of the Lord shone round them: and they were sore afraid.

And the angel said unto them, Fear not: for, behold, I bring you good tidings of great joy, which shall be to all people.

For unto you is born this day in the city of David a Saviour, which is Christ the Lord.

And this shall be a sign unto you; Ye shall find the babe wrapped in swaddling clothes, lying in a manger.

And suddenly there was with the angel a multitude of the heavenly host praising God, and saying,

Glory to God in the highest, and on earth peace, good will toward men.

Luke 2:8-14, KJV
---
Dr. Seuss' How the Grinch Stole Christmas
Again, the soundtrack is really where it's at. I love every verse of "You're a Mean One, Mr. Grinch" by Thurl Ravenscroft.
My Favorite Part
Any that involves Max, the Grinch's dog. Max is just so happy and completely oblivious to the Grinch's bad deeds and attitude.
---
Rudolph the Red-Nosed Reindeer
What's not to love? Clunky classic claymation, a tale of "misfits" rising to the top of the importance ladder, and again, another great soundtrack. Burl Ives' songs are a complete delight.
My Favorite Part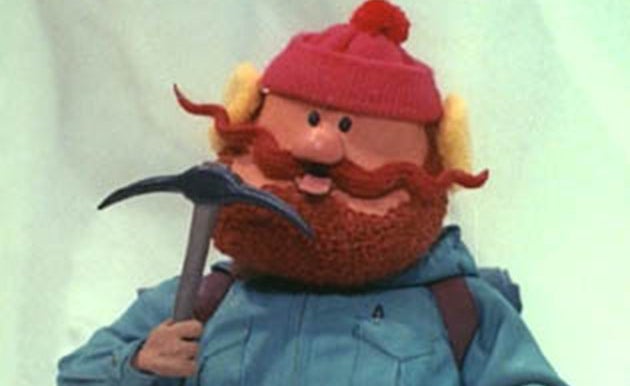 Yukon Cornelius just cracks me up. I love any time he talks about the Bumble.
I tell you, you're lookin' at a mighty humble Bumble!

Yukon Cornelius

Didn't I ever tell ya about Bumbles? Bumbles bounce!

Yukon Cornelius
---
National Lampoon's Christmas Vacation
This one is watched at least once every year, but it usually ends up playing several times throughout the season. I have seen this one so many times that I can practically recite the entire thing from start to finish.
My Favorite Part
Oh, there are so many! I love the sentimentality when Clark is watching old Christmas home film reels while stuck in the attic. Now that I'm older, I appreciate and relate to that scene so much more than ever before.
But I have to admit that Clark's complete nervous breakdowns toward the end crack me up every single time. I am guilty of wanting everything to be perfect and not tolerating it well when nothing seems to go according to plan.
The entire rant scene about Clark's boss, Frank Shirley is the best, and so is his crazed epilogue.
Where do you think you're going? Nobody's leaving. Nobody's walking out on this fun, old-fashioned family Christmas. No, no. We're all in this together! This is a full-blown, four-alarm holiday emergency here. We're gonna press on and we're gonna have the hap-, hap-, happiest Christmas since Bing Crosby tap danced with Danny f*%&in' Kaye. And when Santa squeezes his fat, white ass down that chimney tonight, he's gonna find the jolliest bunch of assholes this side of the nuthouse.

Clark Griswold
P.S. I've never seen White Christmas. 😬
---
The Santa Clause
It certainly doesn't hurt that the film begins with my favorite Christmas song, "Carol of the Bells," in its original a cappella arrangement. Chills. Yes! Not to mention the quick glimpses of elves around the village square if you pay close enough attention.
My Favorite Part
When the Effective Liberating Flight Squad (E.L.F.S., aka "Elves With Attitude") are deployed to spring Santa from the clink.
P.S. Santa in jail seems to be a common theme (see below).
---
Bonus Picks
It's a Wonderful Life
I love the era that the film is set in and it's a good reminder to focus on what is important in life—family & friends. Also, to remember that everyone's life has value and impacts so many others.
---
Home Alone
So many good quotes, so little time. But we have to talk about the high-pitched scream heard 'round the world when the tarantula is placed on Marv's face.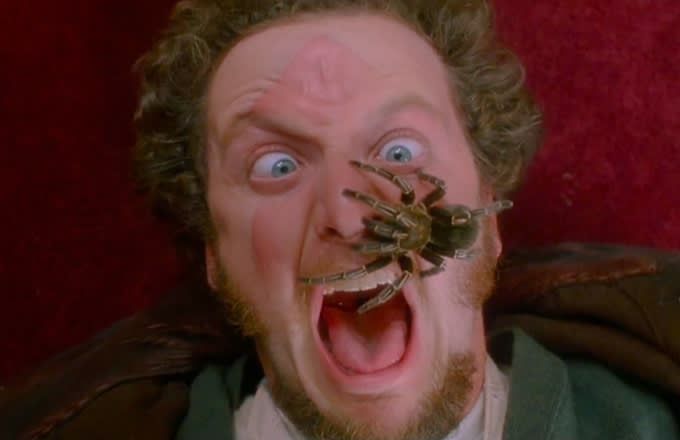 And yes, I would scream just like that if it happened to me.
---
Jingle All the Way
Haters gonna hate.
But come on. What's Christmas if we can't make fun of the commercialism of the season and parents trying to score the best gift of the year for their kid? There's also the Schwarzenegger/Sinbad duo. Gold.
---
Ernest Saves Christmas
Haters gonna hate some more. Sorry not sorry.
This one is just good fun that shares something with The Santa Clause: the next generation of Santa Claus is taking over. Jim Varney's characters are hilarious and Auntie Nelda is my favorite!
This is another film where Santa ends up behind bars.
---
Honorable Mention
The Christmas Chronicles
Since I am so attached to the classics, I can be resistant to new holiday films. This one was totally worth it though! It was a fun adventure that I've already watched twice this year…and I would watch it again.
Oh, and you guessed it! Santa finds himself in the slammer yet again! What's up with that?
---
What are your favorite holiday films? Which must you see every year without fail?
---
🎶 Today's Jam 🎶
So, so, so good. Merry Christmas and happy holidays, Dabblers!
---